Reaching out to the needy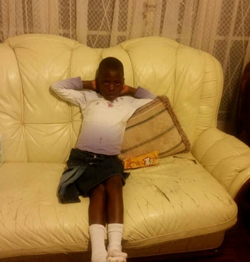 New Hope Kingdom Kids Charity was officially registered in 2011 to support children affected by HIV/AIDS in Mashonaland Central Province of Zimbabwe. It was started by Priscilla Chikanza and Mark Chikanza as a pay back to society where they grew up. Co- founders are Joey Hollingworth (UK), Dr Clement Katulushi (UK), Louis Mbang (UK).
Our aim is to give life to the lifeless and hope to the hopeless through a process of strategic intervention.
Our vision is to save and transform lives of AIDS orphans through strategic intervention. Our Zimbabwean team identifies and locates orphans who are not able to be in school because their unable or old guardians cannot afford to buy school uniforms, exercise books, pens, pay school fees. We get them enrolled in school, pay fees, buy uniforms, school shoes, learning resources like exercise books and writing pens. We supply them with basic provisions of sugar, soap, mealie meal and cooking oil and other groceries.
2018-2020 PROJECTS
Working in partnership with Mpfurudzi Primary school and local councillors and village heads, we support about 15 children of whom 12 are in school. We also identified the school's need for a library to enhance children's literacy and reading skills. We delivered about a thousand books and 12 children's learning computers. We are currently fundraising for the construction of a library and computer room. This project is estimated to cost about $20 000.00.
The school has raised $10 000.00.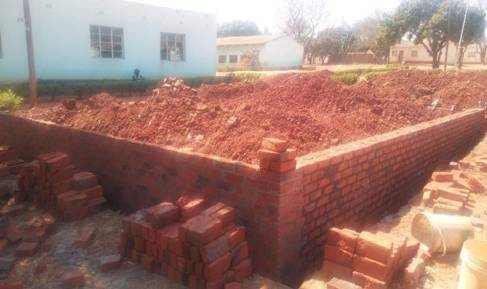 New Hope Kingdom Kids Relief Fund is also raising money to
construct a children's home and learning centre 5km from the school. Most of
our children do not have decent homes and its too costly to support each one of
them individually on a daily basis hence the need to construct a home which
would be a relief to the guardians. We have purchased an 8-acre plot to this
effect. Our Zimbabwean team is working very hard towards this project through
the sell of donated clothing. They have raised $7000.00 out of $30 000.00
initially needed. Our UK team has sent them $7 000.00 to purchase building
material and pay the builders.
If you feel you want to be part of this vision, you can
donate through our UK account. Thank you in advance .
New Hope Kingdom kids Relief Fund
Barclays Bank
Account: 43493334
Sort Code: 20-45-14