Joey Hollingworth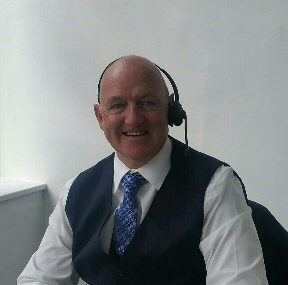 JOEY HOLLINGWORTH (Charity Trustee and co-founder, UK)
A philanthropist, working with refugees and vulnerable members of society. Experienced Real Estate Agent for 20 years. Evangelist gifted in pastoral care and counselling to young and vulnerable people. Married.
Priscilla Chikanza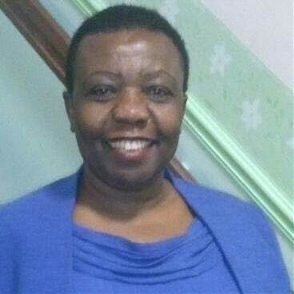 Holds a Cert. Ed from the University of Zimbabwe. Currently studying a BSc Counselling Psychology 2017-2020 with Leeds Trinity University. The pain she felt when my father passed away in 2016 at the age of 90, deepened her passion to save lives and stand in the gap for vulnerable. For someone who had a comfortable life and career the pain of lossing her father was so intens and unbearable. She began to wonder how much painful it felt to lose a parent below the age of 10. She felt the need to be able to understand whats going on in the minds of children who had lost their parents and be able to empathise with their real needs not what she thinks is best for them.
Her passion to serve the less fortunate children transformed into a purpose in summer of 2001, after I attended a ZAOGA Annual Conference where the preacher inspired her to seek Gods purpose for her creation. Bishop Guti's message emphasised that God would reveal His purpose to anyone who asked him and would give you a very clear vision if you asked Him. She then set aside the first half of the day to do just that for a week
Pastor Louis Naweji Mbang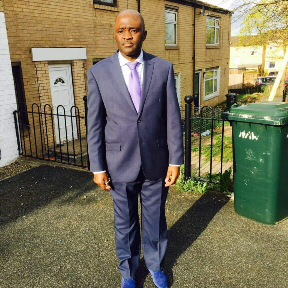 Louis Mbang is a Social worker graduated from the University of Bradford. A people-person, a philanthropist originally from the Democratic Republic of the Congo
Mark Chikanza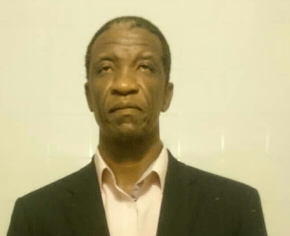 Mark Chikanza our Country Director
Marck Chikanza is passionate about vulnerable Zimbabweans in Mashonaland
Province of Zimbabwe. He has a vast experience in project management in
Southern Africa. He  has more than twenty-three
years' experience in organizational development and management, development
project management, resource mobilization, project design and appraisal plus
seven years in Human resources management and business management and
development.  He has exceptional
organizational management skills combining not for profit and profit driven
work experience. He has worked as Managing Director of a Petro-chemical
manufacturing company in South Africa and as Industrial Relations Manager for
Anglo American Corporation.  In
development, he has vast experience in project management, evaluation, donor
liaison and resource mobilisation including development consultancy management
and has conducted several partner capacity audits and pre-funding due diligence
exercises.  He has held senior management
roles in project management, donor relations, consultancy management and
quality assurance with Practical Action (formerly ITDG). 

EDUCATION/QUALIFICATIONS
Masters of Science in Strategic Management, Chinhoyi University of Technology, Zimbabwe. Major in Finance, Jan 2012 – Jan 2014.
Bachelor of Science Special Honours in Sociology (Human Resources Management Major), University of Zimbabwe, Zimbabwe, Jan 1993 – 1994
Bachelor of Arts (Economic History and English), University of Zimbabwe, Zimbabwe, Jan 1991 – Dec 1993
Currently a Impact Leadership Programme fellow with the University of Nottingham (England)


Dr Clememt Katulushi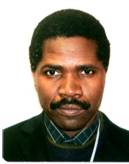 Co-founder, trustee and Chairperson of New Hope Kingdom Kids Relief Fund, UK. Revd. Clement Katulushi, PhD Theology & Religious Studies, MA Theol. & Rel. Studies, BA with Education, PTLLS, Dip. Ed. (English & RE), Cert. Mentoring, a graduate of the University of Leeds and the University of Zambia, is an anointed biblical scholar and teacher. His passion is to empower men and women into ministry leadership and to avail his gifting in the five-fold ministry in obedience to the Lord Jesus Christ. In 2010, he founded Bantu Initiative and then in 2014, took up the role of Campus Leader and Tutor of ForMission College (North Regional Campus). He has worked closely within voluntary and charitable organisations in community development. He is pastor of Christ Life Centre (UK), and has worked closely with New Hope Kingdom Kids Relief Fund since its inception. He has three daughters and a son. He lives in Leeds, UK